Is the Asus FX503 Laptop a Good Choice for Gaming?
The Asus FX503 is a budget-friendly laptop to enhance your gaming experience and everyday work. Primarily, the processor is the latest 7th Generation Intel® Core™. Surprisingly, this device is a gaming laptop without the name ROG. ROG (Republic of Gamers) is an Asus Brand, mainly for premium and high-range games.
In contrast, the Asus FX503 is not designed for high-end games. However, You can enjoy medium and modern range games. This article will explore the Asus FX503 Specifications, key features, and competitive analysis of a gaming laptop with this device.
Specifications of Asus FX503 

Screen

15.6 HD Display

Weight

2.8KG

Batter Life

4.5 Hours

Memory

8 GB

Memory Slots

2

Maximum Memory

32 GB

Maximum Storage

1TB HDD – 128GB SSD

USB-C port

NO

Processor 

INTEL i7-7700HQ (2.80 GHz)

Graphic Processor

NVIDIA GeForce GTX 1050

Frames Per Second

28.305

Pixel Density

141.2 Pixel Per Inch

Dimensions

384 x 262 x 24 mm (WxDxH)

Audio

Built-in Array Microphone ICEpower T

Operating System

Windows 10

Average 4K Performance

12.0 FPS

Price

$700 – $1000
Comparative Analysis of a Perfect Gaming Laptop and Asus FX503
Before buying a gaming laptop, you must know the essential requirements for the perfect gaming experience. 
Processor Performance:
Recommended
Asus FX503

Intel  AMD Ryzen 9 5900HX 

Core i9-11900K

Intel Core i7 processor
A high-performance processor is a primary feature of an ideal gaming experience. Hence, the best processors for gaming are Intel AMD Ryzen 9 5900HX or the Core i9-11900K. 
Meanwhile, the processor of Asus FX503 is an Intel Core i7 processor. Therefore, it is suitable for medium-range games but not for high-end games. However, for high-range games, you can prefer ASUS ROG Zephyrus M16.
Ram Capacity:
| | |
| --- | --- |
| Recommended | Asus FX503 |
| 32 GB | 32 GB |
A large RAM-capacity laptop provides an efficient and smooth performance during gaming sessions. Therefore, the minimum requirement for a balanced gaming experience is 8GB. Meanwhile, the recommended is 16 GB, and the maximum need for high-range games is 32 GB. For a maximum of 64 GB RAM, you can prefer ASUS ROG Strix Scar 18.
Likewise, The Asus FX503 RAM capacity is 32GB. In addition, this Laptop's standard RAM is 8 GB, which is enough for balance range games. In contrast, upgrade your RAM to 16 GB or 32 GB if you have to play high-range games. 
Graphic Card: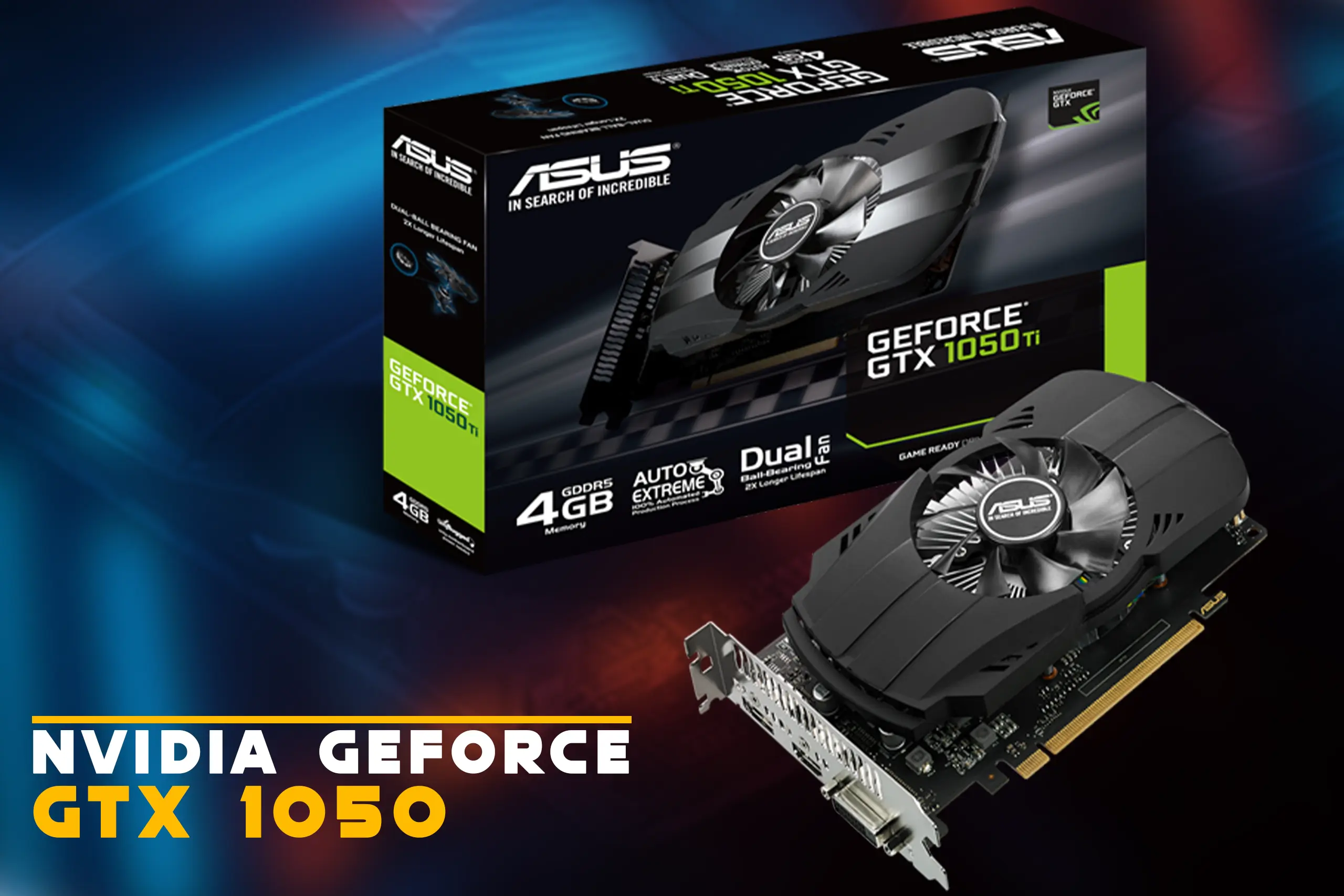 Recommended
Asus FX503

Nvidia GeForce GTX 1660 Super

SuperzGeForce RTX 3080

AMD Radeon RX 6800 XT

Nvidia GeForce GTX 1660

NVIDIA GeForce GTX 1050
A graphics card is a mandatory product for Gaming laptops, Whether playing low-range or high-range. It provides high resolution and fantastic frame rates for overall gaming sessions. So, the top demanding Graphic Cards are the  Nvidia GeForce GTX 1660 Super, SuperzGeForce RTX 3080, AMD Radeon RX 6800 XT, and Nvidia GeForce GTX 1660.
Undoubtedly, the Asus FX503 graphics card is reasonable for gaming sessions. It is the NVIDIA GeForce GTX 1050. Furthermore, It provides 28.305 frames per second. Hence, It allows you to experience high resolution. Although it is a mid-range GPU, you can play medium and modern-range-based games. However, you must upgrade your graphics card for heavier and more demanding games. Furthermore, regardless of price, you can also prefer the Asus Rog Strix Scar ii GL704 Gaming laptop because it is designed primarily for high-range games.
Battery Life:
| | |
| --- | --- |
| Recommended | Asus FX503 |
| Approx 4 to 5 Hours | 4.5 Hours |
Long battery life allows you to enjoy a stress-free environment during gaming sessions. Therefore, you need a good battery backup. Hence, the considerable battery backup is 4 to 5 hours.
Likewise, the Asus FX503 Battery Life is almost 4.5 hours. Hence, it is a reasonable battery backup but a relatively short period. Meanwhile, battery backup primarily depends on the usage of the Laptop, like brightness, applications, and gaming sessions.
Price:
The price compression of any device is based on its specifications. Asus FX503 has the NVIDIA GeForce GTX 1050 graphics card. In contrast, the Dell G5 15, Acer Helos 300, and HP Omen 15 have NVIDIA GeForce GTX 1060. However, these devices are preferable for high-range games like Asus ROG GL753, but their prices are higher than FX503. 
What are the Key Gaming Features of the Asus FX503?
Asus FX503 is primarily designed for gamers. But keep in mind that it's a budget-friendly laptop. Therefore, you are not supposed to play high-range games. The following are the prominent key features of a gaming Laptop.
Internal Stuff
Cooling Fans

: Surprisingly, Asus FX503 has enabled Two Cooling Fans. Consequently, it helps to keep the processor and graphic card cool during long gaming sessions.

Ram Space

: It offers a maximum RAM space of 32 GB, which ultimately boosts the overall performance and efficiency of the computer.

Microphone

: Since the Built-in Array Microphone system is enabled, it eliminates the

Background Sound

even in a destructive environment. It ensures a Clean and Crisp Voice during gaming sessions.

Speakers

: Surprisingly, Asus FX503 has built-in Speakers as well. Also, they have exceptional speaker positions. Moreover, The ICEpower technology provided these Speakers. During gaming, you will experience every slight and minor sound that is louder and more precise.

SSD Space

: Asus FX503 has HD and SSD storage space availability simultaneously. SSD helps the Laptop maintain overall performance balance while playing lighter or heavier games. 

Weight

: It contains almost 2.8 kg weight. However, it's considered lightweight but heavier than its competitive laptops. 

Ventilation: The gaming laptop Asus FX503's bottom area is designed with different lines. Surprisingly, it's a ventilation UX design model. Therefore, the computer will not heat up while playing heavy games. Also, for heavy gaming sessions, you can check out the Asus Rog Series.
Keyboard:
Like other laptop stuff, the design of the Asus FX503 gaming laptop's keyboard is based on a mindful thought process. It has the following features.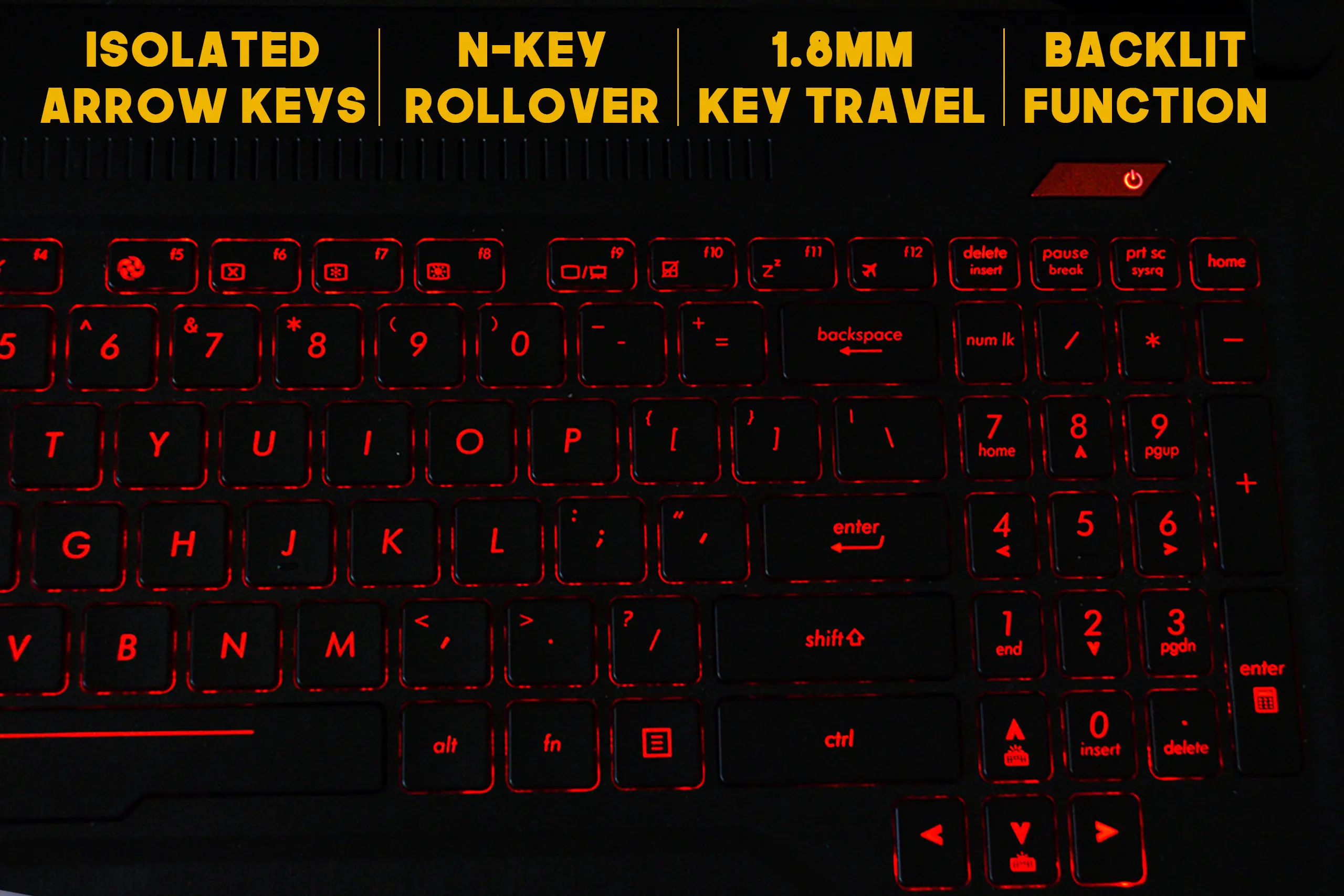 Isolated Arrow Keys

– Have separate space from other keys.

N-Key Rollover

– It can detect how many keys have been pressed simultaneously.

1.8mm Key Travel Distance

– A short travel distance leads to a faster response than a long distance. 

Backlit

: Enhances the gaming experience in darkness as well.
Hence, the overall keyboard design is catchy and appealing. 
Jarrod Tech shared his review of Asus FX503. He tested the laptop's performance, temperature testing, Graphics, and other specifications.
Last Verdict:
The Asus FX503 budgeted Laptop offers balanced game performance. Meanwhile, it needs some necessary features for heavy games. Furthermore, it does not have all the bells and whistles like the Rog series. Therefore, it is available at reasonable prices. Moreover, The attractive look and the slim design catch the user's attention. However, it would be more appealing if based on a metal structure.