Asus Rog Series Specs and Performance Analysis
The ROG (Republic of Gamers) is designed with an aluminium structure and customizable RGB lights. The Asus Rog series is primarily designed for gaming sessions. These laptops contain powerful processors and versatile graphics cards to boost the gaming experience. The Asus ROG 2023 series has the latest Nvidia Graphics RTX 4090 24GB for long gaming sessions.
2023 ROG Strix SCAR 18 Review – This is NEXT-GEN! [RTX 4090] by The Tech Chap
Meanwhile, a solid CPU and GPU optimise the efficiency of your gaming device. Therefore, in 2023 ROG models, Asus has used high-quality stuff to differentiate its gaming laptops from competitors. 
ASUS ROG Strix Scar 18 2023
Specs of ASUS ROG Strix Scar 18 2023

Series

ROG

Operating System

Windows 11 Home

CPU Processor

Intel 13th Generation –

Core i9-13980HX

Graphic Card

Nvidia Graphics RTX 4090 24GB

Battery

90WHrs

Refresh Rate

240Hz 

Maximum Memory

64 GB

Screen

18-inch

Resolution

2560 x 1600

Numeric Pad

Yes

Price

$3,898.55
Asus ROG Strix Scar 18 was launched with a powerful updated processor 13 Generation Intel Core i9 processor and Graphics Card NVIDIA® GeForce RTX™ 4090. Also, Its 18-inch colourful Display provides outstanding gaming visuals and speed. Its graphics Card is equipped with up to 16GB of GDDR6 and a high refresh rate, which gives an exceptional gaming experience. It has 64 GB memory capacity and 4TB maximum storage. 
Performance Analysis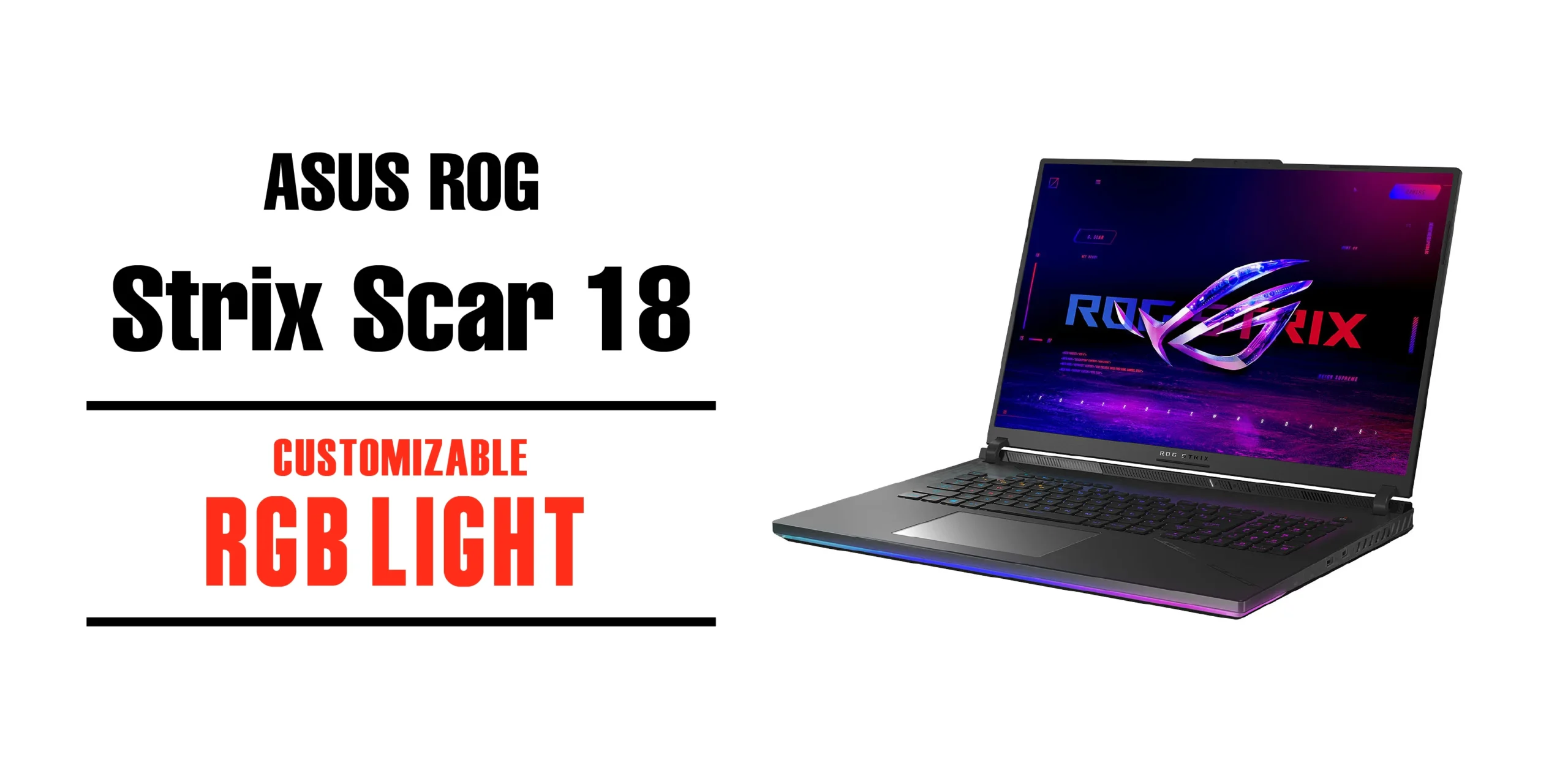 The

Asus Rog Strix 18

delivers outstanding gaming performance, but its

battery backup

is disappointing. As a gaming laptop, it should have a handsome battery. However, the fact is that all the gaming laptops available in the market with this price range lack this element. Moreover, many processors and graphics cards consume more battery than traditional laptops. 

The fact is, the higher the RAM, the faster your gaming laptop will perform. Therefore, the Asus Rog Strix 18 provides Up to

64 memory

capacity with impressive speed and visuals for high-range gaming sessions. Hence, you can fearlessly play live and lengthy gaming sessions. In short, it's a suitable replacement for high-range desktops. 

Its

18-inch display

makes your gaming experience exciting. However, it's a reasonable size compared to a 17-inch display. Primarily, it is taller than 17 inches but has the same width as the 17-inch- display. Although it has a good brightness feature, it cannot compete with outdoor light. Hence, you can not play games on this device in sunlight. 

Surprisingly, the Asus Rog Strix 18 has a fantastic

cooling system

. It has Numerieus

pipes

to control the heat and advanced

fans

that keep the system cool during heavy gaming sessions. 
In short, the Asus Strix 18 performs excellently as it has a high-range advanced processor and graphic card but lacks a webcam and battery like Asus ROG GL753.
ASUS ROG Zephyrus M16 (2023)
Specs of ASUS ROG Zephyrus M16 (2023)

Series

ROG

Operating System

Windows 11 Home (64bit)

CPU Processor

13th

Gen Intel

Core i9

-13900H Processor 2.6 GHz

Graphic Card

NVIDIA GeForce RTX 4070 Laptop GPU-8GB GDDR6

Battery

90WHrs

Refresh Rate

240Hz 

Maximum Memory

32GB

DDR5-4800 SO-DIMM x 2

Screen

16 inch

Numeric Pad

No

Price

$1,949.99
The Asus Rog Zephyrus M16 was launched with impressive upgrades compared to past models. It has a 16-inch display with a 240hz refresh rate and Intel and Nvidia chips. Thus, you will experience a smooth and clean gaming experience. The Price is relatively high but reasonable compared to the available configuration laptops. The looks are identical to the precious model. However, it works on its exterior features as well.
Furthermore, the keyboard has amazing responsive time with a 1.7mm Key travel distance. The keyboard's structure is upgraded, so it remains calm during heavy gaming sessions. 
Performance Analysis: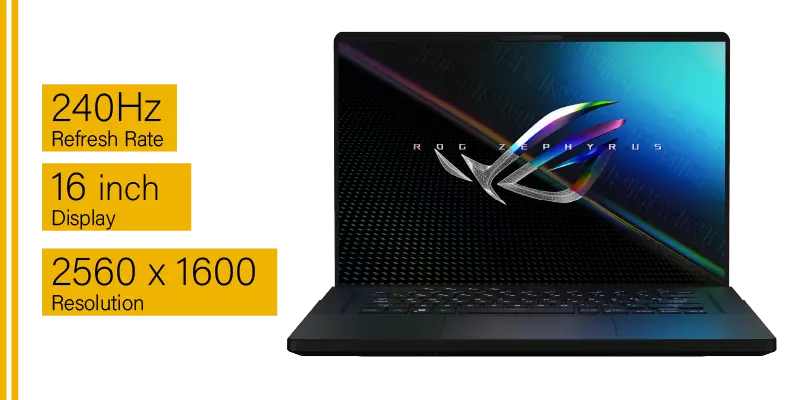 The

Asus Rog Zephyrus M16

16-inch display with

2560 x 1600

screen resolution is equipped with Nvidia G-Sync technology. Hence, it provides excellent visuals during long and high gaming sessions. 

The upgraded Asus Rog Zephyrus M16 Audio system makes gaming sessions unforgettable. Now, you will hear a clear voice of minor activities in your game. The important part is that quality will remain the same regardless of volume level. Also, it removes all background noise during live gaming streaming.

To ensure smooth and fast performance, Asus enabled the

Nvidia RTX 4070

with 8GB of GDDR6 memory. Thus, you can enjoy long and heavy gaming sessions without hustle. 
Asus Rog Strix Scar ii GL704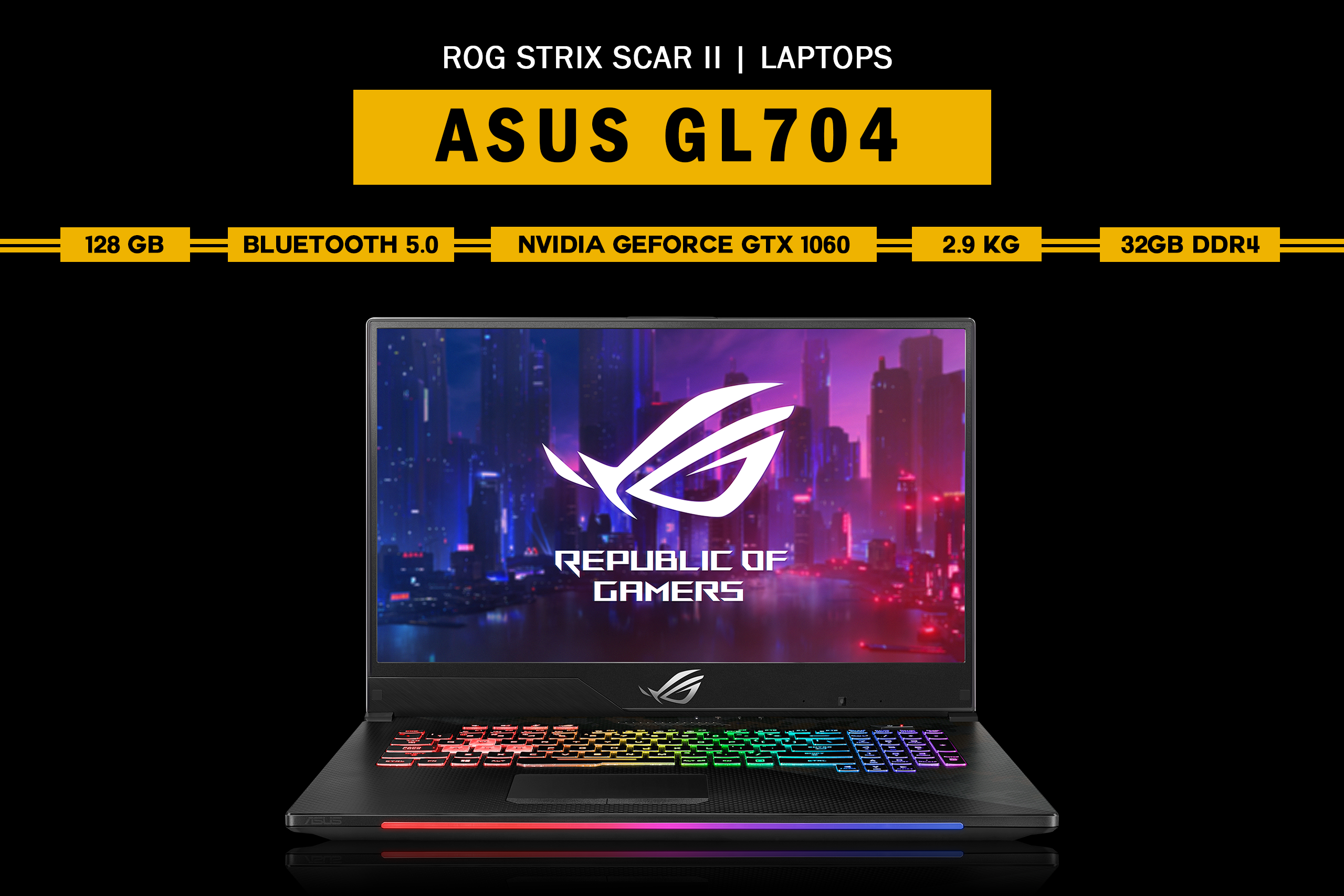 Specs of Asus Rog Strix Scar ii GL704

Series

ROG Strix SCAR II

Operating System

Windows 10 – free Windows 11 upgrade

CPU Processor

8th Generation Intel® Core™ i7 processors

Graphic Card

Nvidia GeForce GTX 1060

Battery

6 Hours (Depends on Use)

Refresh Rate

144hz

Maximum Memory

32GB DDR4 (2,666MHz)

Screen

15 – 17 inches

Numeric Pad

Yes

Price

1600 USD
The Asus Rog Strix Scar ii GL704 has an Intel core i7 processor 8th generation. Because of its internal thermal hypercooling system, it remains cool during long gaming sessions. Thus, this device is quite slim and compact compared to other gaming laptops. 
Meanwhile, it has 2 RAM slots and up to 32GB Memory capacity. However, you can upgrade RAM modules as well. It contains a USB port and a USB C port to connect external devices easily. The following are the different needed ports that this device has on its right and left sides.
USB Type-A 3.1 D card reader

USB Type-C 3.1 

Mini DisplayPort

RJ45 Gigabit Ethernet

Barrel charging port

3.5mm audio combo jack

3x USB Type-A 3.1 

HDMI
Performance Analysis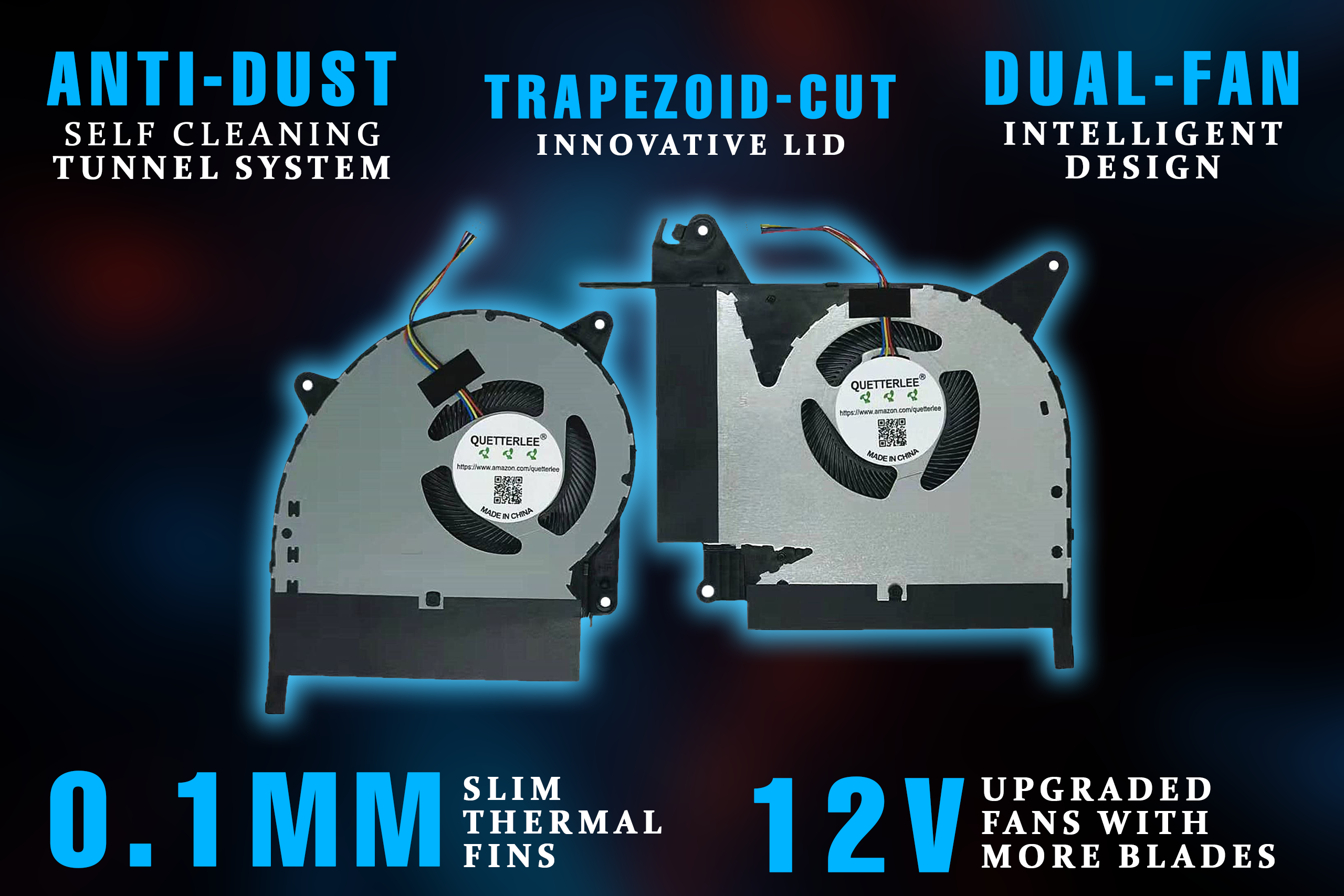 It gives you a 17-inch display with a solid look and 1920 x 1080 pixels resolution. Also, the refresh rate is 144hz, which provides you with a satisfying gaming experience. 

You can fearlessly play high-range games without any interruption. Sadly, you have to bear the sound of fans during heavy games because they function to keep the laptop cool. Therefore, the audio setup needs to be upgraded. 

The Price of the Asus Strix Scar ii GL704 is higher than the identical configuration laptops available. 
In short, it's a balanced gaming laptop with a relatively high price and fan noise drawback.
FAQs:
What is meant by ROG?
ROG stands for Republic of Gammers. A gaming brand by Asus.
Does The Asus Rog Strix Scar ii GL704 have a touchscreen?
No, the Asus Gl704 has no touchscreen display. 
Can Ram be Upgraded on Asus GL704?
You can upgrade RAM and storage in Asus Rog Strix Scar ii GL704 without hassle.
What are the Specs of the Asus Rog Strix Scar ii GL704?
The Asus Gl704 has a 15 and  17.3-inch HD display with an Intel Core i7-8750H processor, NVIDIA GeForce GTX 1060 graphics, and 256GB SSD + 1TB HDD storage.
How many hours of ASUS ROG Zephyrus M16 Battery remain alive?
Asus Rog Zephyrus M16 Battery has 90WHrs. Surprisingly, it lasts for almost 6 hours but also depends on usage. 
Is the RAM of the Asus Rog Zephyrus M16 upgradable?
Yes, Undoubtedly, You can easily upgrade the RAM up to 64GB.
Conclusion:
The Asus ROG series products are unavoidable. Thus, It contains a powerful and Updated CPU and GPU to enhance the speed and performance of gaming devices. Among all the Asus ROG series, the ASUS ROG Strix Scar 18 2023 is the most preferable gaming device compared to others. The reason is it is one of the latest gaming laptops and delivers all the required features that a professional gamer wants in their laptop.