Is Asus Rog Strix Scar ii GL704 a good Gaming Laptop?
The Asus Rog Strix Scar ii GL704 has an 8th-generation Intel core i7 processor. It remains Cool through the hyper-cool thermal system during long gaming sessions. It has a Cooling plate that evenly spreads heat while heavy loads. Surprisingly, this device is quite slim compared to old gaming laptops. However, the Asus GL704 has the same CPU and GPU as the last generation GL793.
Moreover, it contains 2 RAM slots to sustain the overall performance. By default, it has 8 GB or 16 GB memory, but you can also add up to 32 GB RAM. 
Specifications of Asus Rog Strix Scar ii GL704

Series

ROG Strix SCAR II

Operating System

Windows 10 – free Windows 11 upgrade

Screen

15 – 17 inches

Weight

2.4 KG – 2.9 KG

Battery Life

6 Hours (Depends on Use)

Memory Slots

2

Maximum Memory

32GB DDR4 (2,666MHz)

USB-C port

Available

Processor 

8th Generation Intel® Core™ i7 processors

Graphic Processor

Nvidia GeForce GTX 1060

Refresh Rate:

144hz

Dimensions

(26.2 x36.1 x 2.61cm; D x W x H)

Audio

UP TO 3X MORE POWERFUL BASS

Connectivity

Bluetooth 5.0

Camera

HD webcam (720p)

Price

1600 USD
Design:
The overall look of the Asus Strix Scar GL704 is solid but attractive. Also, the RGB light in the logo makes it more vibrant and stylish. Meanwhile, it has a 17-inch display and a 1920 x 1080 pixels resolution. Furthermore, The keyboard contains the Rog logo and Backlit LED as well. It comes with USB ports and a USB C port, which the Asus FX503 does not.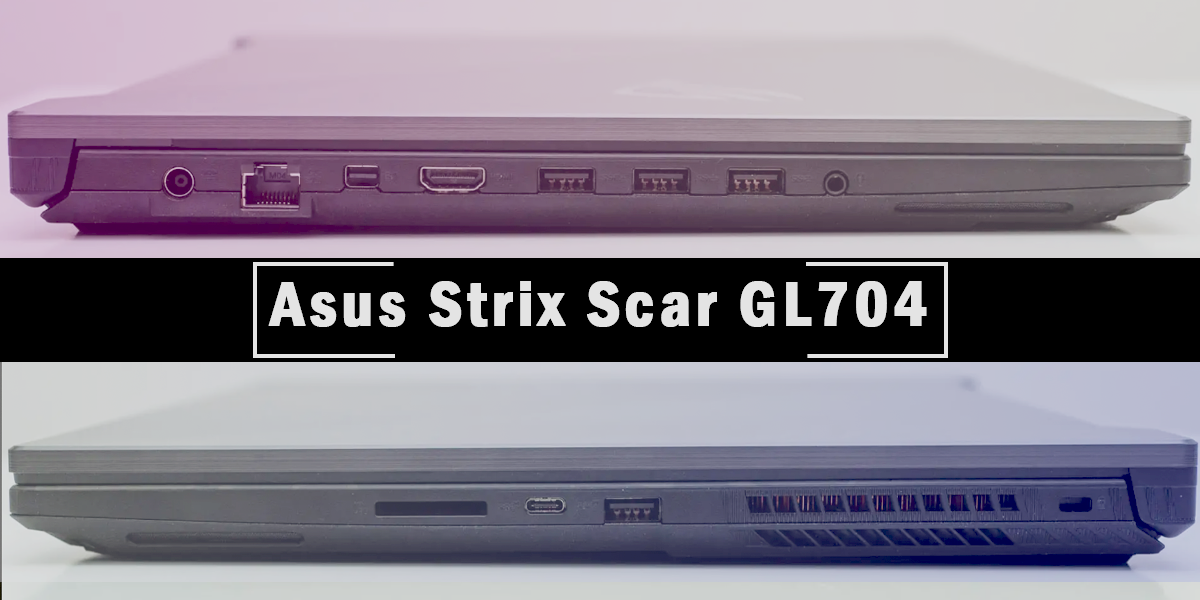 Following are the different ports that Asus GL704 has on its right and left sides.
USB Type-C 3.1 

USB Type-A 3.1 D card reader

RJ45 Gigabit Ethernet

3.5mm audio combo jack

Mini DisplayPort

3x USB Type-A 3.1 

HDMI

Barrel charging port
Performance
:
The noticeable part of the Asus Rog GL704 is its refresh rate 144hz IPS display. Undoubtedly, it gives a satisfactory gaming environment.  Thus, Users will experience fantastic gaming sessions. However, You can also prefer ASUS ROG Strix Scar 18 for a more upgraded CPU and GPU.
Cooling system:
The heated volume generated by Asus Rog Gl704 during long gaming sessions cannot be ignorable. Surprisingly, it has a Hyper Cool Thermal Pro system. In addition, It has an Any-dust cooling feature. Hence, it will expel all dust particles and dirt.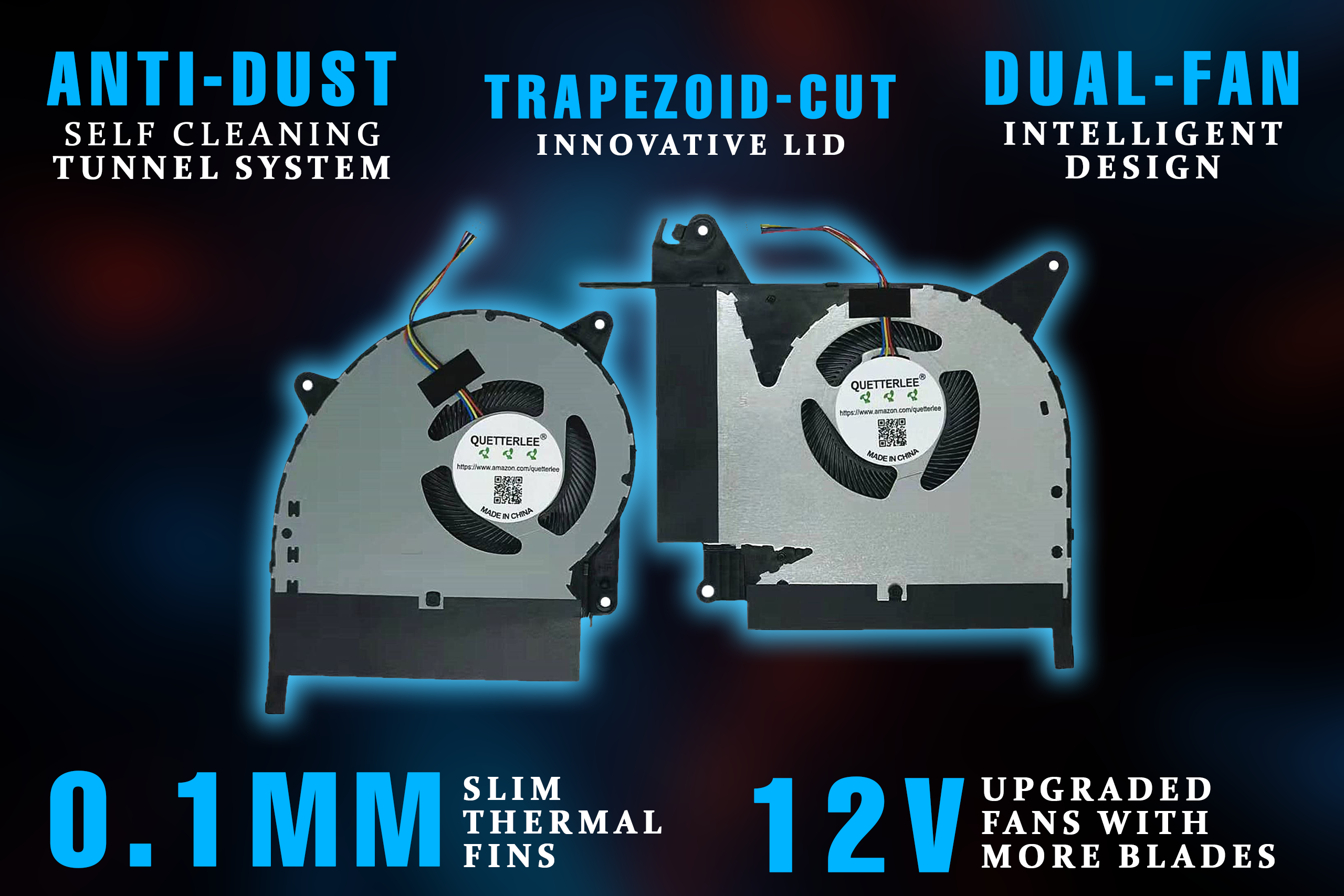 Moreover, 12V high-performance fans throw strong airflow to ensure stability as well. However, the cooling fan is too noisy during heavy game loads. Besides, it helps to keep the laptop temperature under control. Therefore, overall durability and reliability remain smooth and consistent. Meanwhile, Asus ROG GL753 contains also an amazing cooling system.
Price:
The Gaming laptop Asus Rog Strix Scar II GL704 price is higher than laptops with the same CPU and Graphics. Undoubtedly, Acer Predator Helios 15.6 inch with the same configuration is available at $300 less. Meanwhile, you can also prefer the Asus FX503 gaming laptop for a low budget because it is designed for medium-range games primarily. However, it won't be capable of running high-end games. Meanwhile, you can play modern and medium-range games without any interruption. 
Memory Capacity: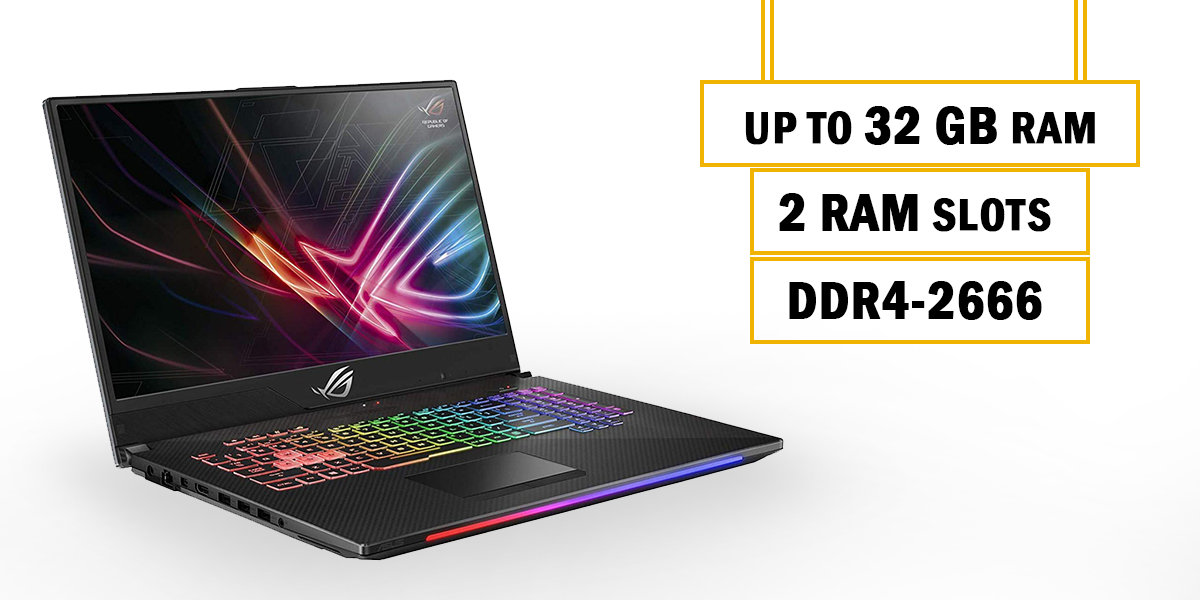 Asus Rog Strix Scar ii GL704 contains 2 RAM slots to sustain the overall performance. However, it has 8 GB or 16 GB memory. In addition, you can add up to 32 GB RAM as well. However, you can add RAM modules as well.  For more upgraded RAM, you can prefer ASUS ROG Zephyrus M16.
Storage
:
Asus GL704 has numerous storage options. You can avail of a 1 TB Hard drive and a 128 GB or 256 GB SSD. Also, You can upgrade or replace both hard drives at any time. But before that, you must read the instructions and compatibilites.
Keyboard:
The Asus Rog GL704 Keyboard layout and size are identical to the GL703. Meanwhile, Distance Travel is 1.8mm, while ultrabooks are 1.6mm. The shorter Travel distance helps to respond quickly as compared to long Travel. The overall response of the keys could be softer but satisfactory.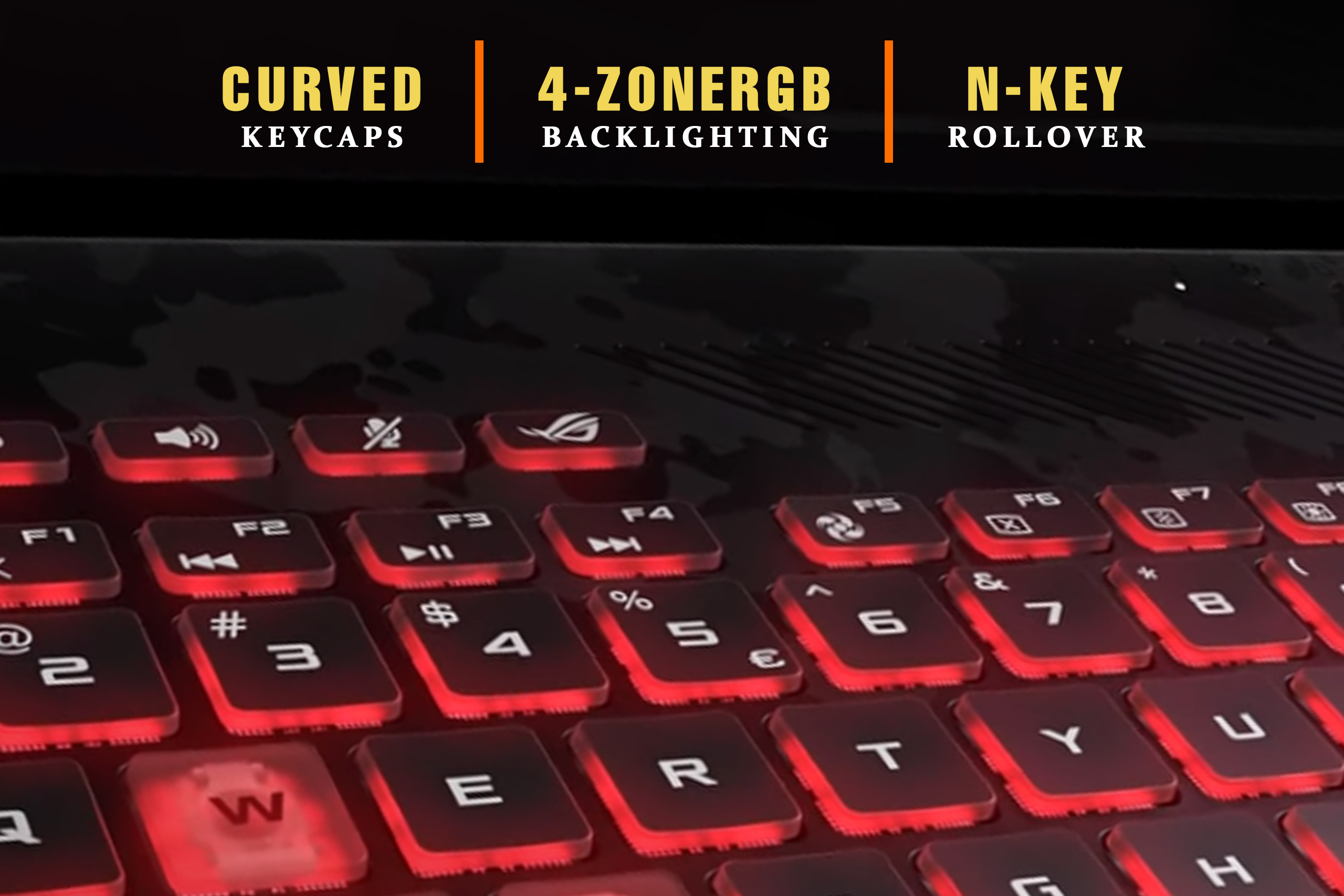 Sadly, the Arrow keys and Numpad's size are minor, which is disappointing. However, future versions might take reasonable measures for these keys, like the Asus FX503 Keyboard. Following are the different features of AsusROG GL704.
Keyboard's Elegant Transparent WASD Keys with solid RGB light.

An attractive Backlit Keyboard allows you to see the key regardless of whether you have been in a light or dark environment. 

Separate buttons for the volume. 
Battery life:
Asus Strix Scar GL504GM has a 66wh battery and four cells. The battery backup is 3.5 hours, which is unsuitable for heavy games. However, battery life primarily depends on its use and settings. 
Consequently, You cannot challenge if you are playing high-range games, and in 2 hours, you will be out of battery. However, you can experience this drawback in almost this price range gaming laptops.  Meanwhile, you can compare https://techaisa.com/asus-rog-series/ with other Asus Rog Gaming laptops for better results.
Pros and Cons of Asus ROG Strix Scar II GL704
Although, the Asus GL704 has unique features. But improvements and upgradation are also required. Here are the following
| | |
| --- | --- |
| Pros | Cons |
| | |
| Attractive and stylish design | Costly compared to overall performance. |
| Multiple connecting options, such as Wi-Fi, Bluetooth, USB Type C, etc | Speakers could be more efficient for gaming sessions. |
| Durable and aesthetic keyboard | NVIDIA GeForce 1060 graphics card is not appropriate or enough for High-range games. |
FAQs
What are the configuration and specifications of Asus ROG GL704?
The Asus Gl704 has a 15 and  17.3-inch HD display. An Intel Core i7-8750H processor, NVIDIA GeForce GTX 1060 graphics, and 256GB SSD + 1TB HDD storage are also enabled.
What is the Battery life of the Asus GL704 Laptop?
Asus Strix Scar GL504GM has a 66wh battery along with four cells.
Does the Asus GL704 have a keyboard Backlit?
Yes, the Asus GL504GM has a Backlit keyboard. The Backlit allows you to see the keys even in a dark environment. Hence, it increases your gaming experience as well.
Can Ram be Upgraded on Asus GL704?
Yes, Without any doubt, You can upgrade RAM and storage in AsusGL704 without any hassle.
Last Verdict:
Asus ROG Strix Scar II GL704 is an impressive 17-inch gaming laptop. Since it gives a satisfying, interruption-less gaming experience, you can fearlessly play modern triple-A games smoothly. Also, it gives 1080 maximum graphics results. 
Although it covers all the required features for a good gaming laptop, battery life still needs to be improved. Meanwhile, the cost is relatively high compared to its competitors. Sadly, you have to bear the noise of fans during high-range games. Hence, the audio setup needs to be refined and could be better. In short, it is a preferable gaming laptop besides the drawbacks of fan and temperature.