How To Monetize A Video Content On Social Media
Video content is very popular because of the rise of digital presence in marketing, blogging, and social media. If you want to expand your work or business more, you need to start monetization of video content. It can be tricky and challenging if you have a tight hand budget and no teamwork at your backup. 
Monetizing your social media videos is about getting new followers that can help a business grow. I have monetized my blog and got a lot from it within a while. Therefore, you can monetize video content with many social media marketing strategies I will discuss in the article.
Strategies to Monetize Video Content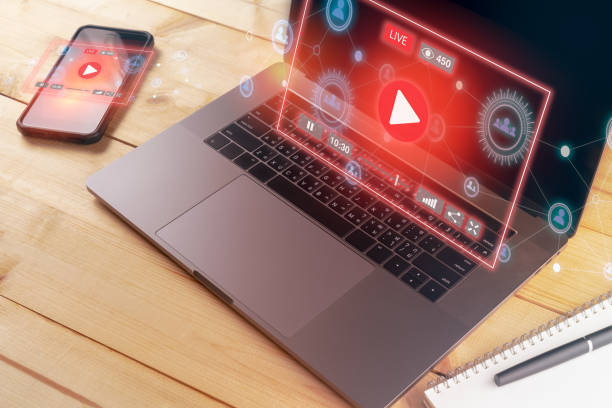 Before making money from the video content, you need to find a niche. Once you know what place your material belongs to, you can pick a platform that suits that niche the best. The greater your audience is, and the more effective your video monetization will be, the more likely a demographic will engage with your content.
Your goal in growing your social media presence is carefully choosing the proper network. Once you know your specialty and have created a following on one or two platforms, you may spread it to others.
1- Branding with Affiliate Marketing
Affiliate marketing is a terrific method to generate money without developing videos. In this case, you work with another firm whose goods or services you tell your audience to try. You get a commission when someone buys anything after clicking on the link in your video.
Affiliate marketing is one of the most prevalent ways people who make videos attempt to make money. Affiliate marketing is certainly something you've seen in one of two ways: a link in a text or a call to action from the video maker.
In both circumstances, the person who made the article has an affiliate link from the company or brand they work with. When someone clicks on that link and buys anything, the person who made the material receives a cut of the transaction since they brought a new consumer to the company.
If you want to do this yourself, the most important thing to remember is to keep things relevant to your audience. You'll want to match your affiliate partners to your audience like you should check your specialty to your platform.
Affiliate marketing has a few crucial guidelines to follow:
Always tell others about your connections.
When you publish affiliate items, be honest and tell your audience you'll get a commission if they purchase. You may use hashtags such as #ad or #affiliatelink. The FTC makes you do it.
Affiliate links don't have to be in everything. 
Even if your favorite products don't have an affiliate program, don't hesitate to suggest them. Remember that you're here to help your audience first and foremost.
2- Placement of Products
It is a systematic way to get money from videos that may work well. Product placement is like video sponsorship; it entails putting a product in your video content. The distinction is that you don't have to cooperate with another company for it to function. Of course, this way to make money from videos might take longer if you don't have a deal with the firm whose product is shown in your videos.
Product placement is better than a video sponsorship since you have more control over the film. When you sponsor a video, you must ensure it's one that your current audience will appreciate and react to favorably. On top of that, the product itself has to be good. If it's not, your audience could see straight through what you're attempting to accomplish.
3- Video Advertising
It is the most popular way to make money off of videos. You work with another firm to jointly create a video you promote on your social media accounts. You'll get two things out of it: more people will know about your brand, and the other firm's clients might provide you with leads. 
With a clear call to action, you can get people to sign up for your email list, so they know what to do next. Remember that the video should be good when you undertake a video sponsorship. People will be less inclined to take your company seriously if it appears like a cheap advertisement.
4- Sign up for monetization schemes
Corporations need people who can support customers' interests to keep running advertising on social media sites.
Because of this, they are constantly adding new tools that help creators make more money. Give them additional ways to make money off of you.
But because you're already writing, join as many programs as possible. Sure, why not?
Instagram Memberships
You may add a membership to your Instagram account by going to "Subscriptions." Followers may pay a monthly fee through the app to access unique material, including posts and Reels only available to subscribers, group discussions, live streams, and more.
TikTok Fund for Creators
On TikTok, there are a lot of methods to make money, such as via sponsored content, tips, gifts, and the Creator Marketplace. This is how the Creator Fund works: TikTok gives you money for views.
If you fulfill the strict requirements, it's an easy choice. Use the material you're currently generating to make extra money.
Bonus for Programs for social media
Meta has a lot of different bonus schemes that pay you for things like watching Instagram Reels or getting other things on Facebook or youtube. Currently, only creators who have been invited may use these applications. The app will let you know if you're eligible to join.
5- Brand collaborations
Even though each brand relationship is different, the main idea is that you collaborate with a business to make sponsored articles as a way to advertise.
If a brand's items are commonly utilized in your work and have helped bring your vision to life, contact them directly and ask about content creation collaborations or giving your followers a discount on those products in exchange for a commission.
Conclusion
I hope you got a better understanding of video content monetization. Apart from all this, video monetization demands technical strategies, and sometimes something other than ordinary tricks works for your video content monetization. You need to get familiar with all those strategies to grow a business quickly. Things change quickly, and you need to be ready to shift with them if you want your content to reach your audience.