Create Youtube shorts with PowerDirector
Videos are now playing an essential role in our lives. With the help of videos, we are learning many things. Businesses can use videos for promotion, and children can learn through videos. The concept of youtube shorts is to utilize time with a clear message. People watch or like the most important part to save time, so shorts are the best for them. 
PowerDirector is a powerful tool for creating fantastic youtube shorts. Both android and Ios users can use this software. It is user-friendly and powered by AI. You can create multiple videos using all the features. 
Features of PowerDirector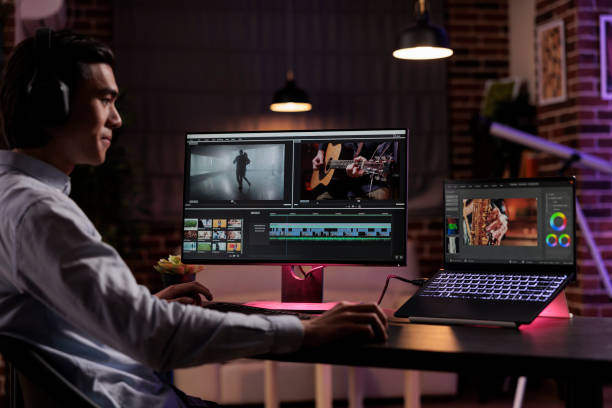 PowerDirector is a robust software designed for video editing that offers a range of powerful and various features to enhance the video editing experience. Some of its key features include:
Video editing tools
PowerDirector provides a range of video editing tools, including trim, cut, crop, merge, and split, enabling users to edit and customize their videos.
Special effects
With a wide range of exceptional products and filters, users can add unique and creative products to their videos to make them stand out.
Audio editing
PowerDirector allows users to edit and enhance the audio of their videos, including adding background music and adjusting volume levels.
Color correction
With color correction tools, users can adjust their videos' brightness, contrast, and saturation to create the desired look and feel.
360-degree video editing
PowerDirector supports 360-degree video editing, enabling users to edit and customize immersive videos from 360-degree cameras.
Video stabilization
The feature helps eliminate camera shakes and improve video quality.
Multi-cam editing
Users can synchronize and switch between multiple video footage angles to create professional-looking videos.
Export options
PowerDirector offers a range of export options, including exporting to popular video formats, uploading directly to social media platforms, and burning to DVDs and Blu-rays.
How To Use Power Director
To use PowerDirector, you can follow these steps:
Install PowerDirector on your computer: You can download it from the official website or purchase it from a software retailer.

Launch PowerDirector: After installation, launch the software.

Import media: Import the video clips, images, and audio files you want to use in your project. To import media, click the "Import" button on the top left corner of the screen and select the media files from your computer.

Create a new project: Click "New Project" to create a new project.

Edit your media: Use video editing tools, special effects, color correction, and audio editing features to edit and customize your media files.

Add transitions: Select the "Transitions" tab and drag and drop the desired transition between two video clips to add transitions between video clips.

Add titles and captions: To add titles and captions to your video, select the "Title" tab and choose from the available options.

Export your video: After editing your video, click on the "Produce" button to export your video. Select the output format, resolution, and other settings as required.

Save your project: Save it so you can continue working on it later or make necessary changes.
What Are the Benefits of YouTube Shorts?
Are you considering starting a YouTube channel but wondering if it's worth the effort? We'll review some of the top benefits of starting a YouTube channel and how to use PowerDirector to take your YouTube Shorts game to the next level!
Reach a Global Audience
One of the benefits of having a YouTube channel is reaching a global audience with your content. No matter your niche, there are people worldwide who are interested in what you have to say – and with YouTube, you can reach them!
Grow Your Business
If you have a business, a YouTube channel is a great way to promote your products or services to a broader audience. You can use your medium to drive traffic to your website and even make sales directly through YouTube!
Get Paid for Your Videos
Did you know that you can make money from your YouTube videos? Once you've reached a certain number of views, you can apply to join the YouTube Partner Program, allowing you to monetize your videos with ads.
Become a YouTube Star!
Last but not least, one of the best things about having a successful YouTube channel is the potential to become a YouTube star! If you produce high-quality content and build a loyal following, you could find yourself in the spotlight – and who knows, you might even end up on TV!
Now that we've gone over some of the top benefits of starting a YouTube channel, it's time to start! PowerDirector is the perfect video editing software for creating high-quality YouTube videos. With an intuitive interface and powerful editing tools, you can create engaging, professional-looking videos to help you grow your channel and reach your audience. 
How to Get the Most Out of YouTube Short
Are you using YouTube Shorts? If not, you're missing out on an excellent opportunity to reach a wider audience with your videos. YouTube Shorts is a new feature on the platform that allows users to create short, engaging videos.
Here are 5 tips on how to get the most out of YouTube Shorts:
Keep it short and sweet
The key to a successful YouTube Short is to keep it short and sweet. You only have a few seconds to capture your viewer's attention, so make sure your video is concise and to the point.
Use engaging visuals
Since YouTube Shorts is all about visuals, it's important to use engaging visuals in your video. It could include using colorful graphics, exciting footage, or a creative layout.
Use catchy music
Music is a great way to make your YouTube Short more engaging. Choose a catchy song that will get stuck in your viewers' heads, and they'll remember your video.
Tell a story
Your YouTube Short should tell a story that your viewer can relate to. It could be a personal story, a brand story, or even a fictional story. Whatever level you choose, make sure it's exciting and engaging.
Be creative
The best way to stand out on YouTube Shorts is to be creative. Think outside the box and develop an innovative concept that will grab your viewer's attention.
Conclusion
PowerDirector can help you in so many ways. The tool is easy to use, with numerous editing and video-creating options. Use the tool to promote your product, services, and branding and create your shorts to the next level. Start with the basic steps and enhance the game of youtube shorts. 
FAQs
Can I try PowerDirector before buying it?
CyberLink offers a free trial version of PowerDirector that you can download from their website. 
Can I edit 4K and 8K videos with PowerDirector?
Yes, PowerDirector supports the editing of 4K and 8K videos. The software is optimized for high-resolution footage and provides features like color grading, motion graphics, and video stabilization to enhance quality.
Is PowerDirector suitable for beginners?
PowerDirector is suitable for beginners as it offers an intuitive user interface and a range of primary and advanced video editing features.