How to fix BLZBNTBNA000000C8 error in Overwatch 2
Is BLZBNTBNA000000C8 a wall between you and Overwatch 2? You are not the only one…
It would seem, well, what's so difficult about installing and playing Overwatch 2? Literally, you need to press a couple of buttons, and the trick is in the bag. However, it turns out that everything is not so simple. Many players who live in the Russian Federation or have Russian Battle.net accounts claim that they are unable to not only launch, but even install Overwatch 2 on their PC.
For some reason, Overwatch is missing from the library of games, and if you try to install the game through a separate installer, the following error occurs:
You cannot install this game yet.

Error Code: BLZBNTBNA000000C8
Can something be done about this error?
Solution for BLZBNTBNA000000C8 error in Overwatch 2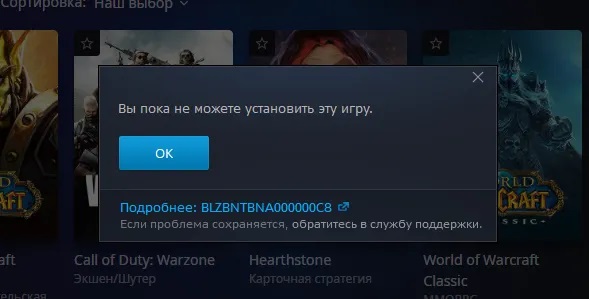 Blizzard has partially blocked access to Overwatch 2 for Russian players. Why partially? Yes, because some players, apparently, still manage to get around the restrictions. The most effective solution turned out to be the following list of actions:
press CTRL + SHIFT + ESC on the keyboard;

in the Task Manager, close all processes related to Battle.net, including the Agent process;

launch the Battle.net launcher again and check for Overwatch 2;

if nothing has changed, repeat the above again;

keep restarting Battle.net completely until Overwatch 2 starts to install normally.
Sounds desperate: time after time we restart the launcher and hope for the best. Is this supposed to help? If you believe the messages on the network – yes. However, if you understand that nothing is changing and the BLZBNTBNA000000C8 error does not disappear, then there is another solution. And this solution is to create a new account, but with a completely different region, for example, Kazakhstan.
Yes, creating another account just to play Overwatch 2 is not a solution, but rather a workaround. To set the required region, you will have to use a good VPN, preferably a paid one. Fortunately, you can always find a relatively inexpensive VPN service.