Is there any affordable alternative than apple series 6?
Apple promoted the Apple Watch Series 6 as the next generation of health on your wrist, but you might end up with something other than this particular smartwatch. You'll be happy to hear that there are alternatives to the Apple Watch Series 6 that you may use with your phone. 
You may choose the design and functionality of your wristwear from various options, including additional Apple Watch models and smartwatches from multiple manufacturers. Here, we look at some of the most viable alternatives to the Apple Watch Series 6.
7 Affordable Apple Watch Alternatives
There are several cheaper choices on the market if you want a smartwatch to help you keep track of your workouts at the gym or get cell phone updates without pulling out your phone every ten seconds. If you like the Apple brand less than many people, here are some other smartwatches to consider buying.
1- Amazfit Bip S
A low-cost smartwatch that matches the features and battery life of much more costly ones? With a price tag of less than $60, this is an affordable option as a secondary timepiece in case your first one breaks. You get GPS (rare on a sub-$100 chance), a heart monitor, Bluetooth music streaming, multiple sport modes (including swimming), and sleep tracking, so it's still worth it even if you only use it for a couple of runs a week and don't care about its low-brightness screen or plastic case.
2- Ticwatch GTH Pro
The budget-friendly Ticwatch series from Mobvoi is a good place to start for people who want to wear smartwatches for the first time. It gives you some basic choices with the features you need at a more beginner-level price. Its newest features include personalized AI-based Insights and Guidance driven by Arty Heart Health and Dual Sensor Technology, skin Climate Monitoring, Liquid Oxygen Measurement, 24 HR Heart Rate Monitoring, Sleep Tracking, and Wellness Management.
3- Withings Steel HR
Many of the smartwatches on this list are good at their work but have little style. Not so with the Withings Steel HR. This sleek analog-style watch face would look much better with a suit or sport coat than the normal Apple Watch, and it does many of the same basic things (heart rate, sleep score, calls, texts, and GPS). 
If you need a big screen, there might be a better watch since texting takes up a small part of the face. If you are okay with using your phone for most of the higher functions, it's a good choice for your tux-and-tails events.
4- Letsfit Smartwatch
This ultra-affordable fitness wristwatch is made by the same business that brings you yoga pants and weight benches, so you know it has to be good. Everything you need is right here: Despite relying on your phone's GPS, this watch has Bluetooth connection, call and notification alerts, a heart rate monitor, numerous sport modes, sleep tracking, and a pedometer and calorie counter that are both rather accurate. What's the catch? A powerful battery that can last for up to a week of constant usage.
5- Garmin vivomove 3
Garmin is best known for making car GPS systems, but it also makes some very expensive watches. That's why the Vivomove 3 looks like a good deal compared to other Garmin choices, especially when using our coupon codes. This super-stylish combination wearable with an analog face and an easy-to-hide digital touchscreen looks great, even though the price increases when a color display is added to the front. 
You'll be able to track your health, including how much water you drink and how well you sleep. You'll also get the normal alerts and calendar updates, but the GPS must come from your phone. At this price, it's a fair trade-off for the style.
6- Apple Watch SE
If you're looking for a cheaper alternative to the Apple Watch SE, the HUAWEI Band 6 is your best bet. It's more of a fitness tracker than a smartwatch, but it has a big screen, a battery that lasts ten days, and a crazy number of workout tracking modes. It is smaller than the Apple Watch SE, but it still feels great on the wrist. At this price, checking the blood oxygen level is also a plus.
There are some ways in which the HUAWEI Band 6 could be better than the SE. It doesn't have GPS built-in, so you must bring your phone when you run. During workouts, its heart rate monitor also leaves much to be desired. The partner app from HUAWEI is also very limited for people who like to send their exercise info to other places. Overall, it's a good choice if you're on a tight budget.
7- Garmin Venu 2 Plus
The Venu 2 Plus smartwatch is better for people who care about their health. The basic Venu 2 has the same features as the Plus model, but the Plus model also has new smartwatch features. Overall, it has great GPS precision, more music storage for people who like to listen to music without being connected to the internet, and great background tracking of health and sleep. Body Batteries and other old Garmin tools are also included. The Plus now works with voice assistants, lets you make calls from your wrist, charges faster, and has an ECG tool that you can use to check on the health of your heart. It also tracks swimming much better than the Apple Watch, and it's tools for healing make it a much better training watch.
How to Pick the Best Smartwatch for Your Needs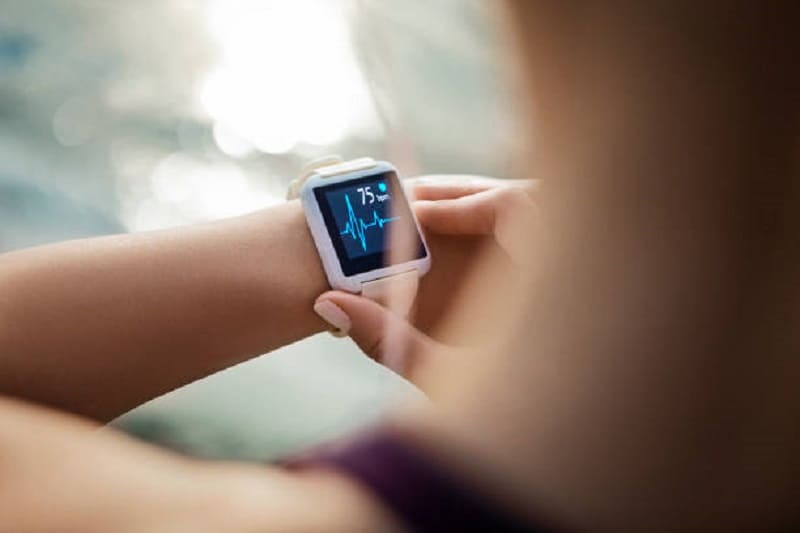 With so many options available in the market, choosing the best smartwatch can be a daunting task. However, if you know what to look for and your needs, you can make an informed decision and pick a smartwatch that suits you best. This article will discuss some key factors to consider when choosing the best smartwatch.
1- Compatibility
The first factor to consider is compatibility. Not all smartwatches are compatible with all smartphones, so it's important to check if the smartwatch you are considering works with your smartphone's operating system. For example, if you have an iPhone, you may want to consider an Apple Watch, while if you have an Android phone, you may want to consider a Samsung or Google Watch.
2- Design and Display
The design and display of the smartwatch are also important factors to consider. Smartwatches come in various shapes, sizes, and materials, so choose one that fits your style and comfort preferences. Look for a display that is easy to read and navigate, with a high resolution and brightness.
3- Features and Functionality
The features and functionality of the smartwatch are what sets it apart from a regular watch. Consider what qualities are important to you, such as fitness tracking, heart rate monitoring, sleep tracking, GPS, and music storage. Look for a smartwatch that offers the necessary features and suits your lifestyle.
4- Battery Life
Battery life is also important, especially if you plan to use your smartwatch for extended periods without charge. Look for a smartwatch with a battery life that meets your needs and usage habits.
5- Price
Finally, consider your budget. Smartwatches can range from affordable to expensive, so choosing one that fits your budget is important. Remember that more expensive smartwatches tend to offer more features and better build quality, but there are also affordable options that offer similar features at a lower price point.
Conclusion
Apple Watch remains a popular choice for wearable technology, but several affordable Apple Watch alternatives are available in the market with unique features and designs. Buyers can choose from brands like Fitbit, Samsung, Garmin, and Amazfit, among others, to enjoy the benefits of wearable technology without breaking the bank. 
Also Read: How to pair Apple Watch Ultra 
FAQs
Q: What are some popular, affordable Apple Watch alternatives?
A: Some popular alternatives include Fitbit Versa, Samsung Galaxy Watch Active 2, Garmin Venu Sq, and Amazfit Bip U.
Q: How much do affordable Apple Watch alternatives cost?
A: Prices vary depending on the brand and model, but most affordable alternatives range from $100 to $300.
Q: Can affordable Apple Watch alternatives sync with iPhones?
A: Yes, most alternatives have companion apps compatible with iPhones and can sync data seamlessly.
Q: Are affordable Apple Watch alternatives waterproof?
A: Many affordable alternatives are water-resistant and can withstand rain, splashes, and some submersion, but it's important to check the specifications of each model to confirm its waterproof rating.
Q: Do affordable Apple Watch alternatives have GPS?
A: Many affordable alternatives have built-in GPS that can track your location during workouts and outdoor activities.
Q: Can you make phone calls with affordable Apple Watch alternatives?
A: Some alternatives have a built-in speaker and microphone that allow you to make and receive phone calls, but this feature is only available in some models.