Top 3 Google Memory Games and Winning Tips
Google Memory Games provides a sustainable and enjoyable platform to keep your mental health and intellect sharp through games. Surprisingly, Google has almost 100+ games to engage people. Meanwhile, these games are identical to old-generation games lost in history.
This article will explore the best Google Memory Games to keep your mind engaging and active. 
Tic Tac Toe Google:
The Google Game Tic Tac Toe is a strategy-based game. Thus, you have to play carefully and mindfully from start to end. Meanwhile, if both players played with a specific strategy, the result would be a draw. If one player performs each move mindlessly while the other plays with strategy, then there is an absolute win for a strategic player. 
Furthermore, to play this game, you dont need high-range gaming laptops like ASUS ROG Strix Scar 18 or ASUS ROG Zephyrus M16. You can access this game through your mobile phones as well. 
How to beat Impossible Tic Tac Toe Google: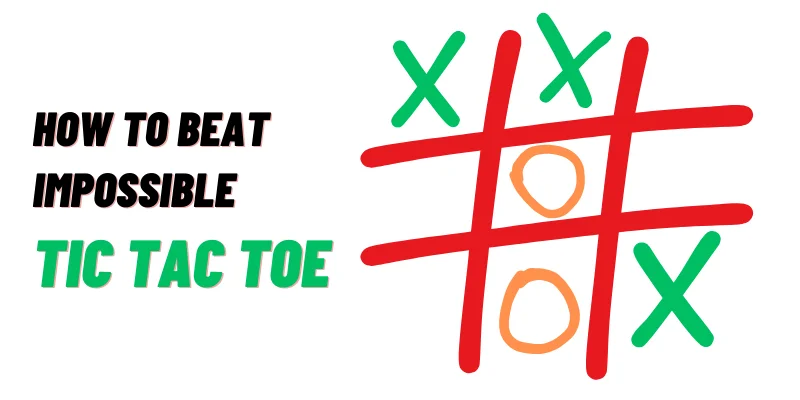 First, you must know that Google's tic tac toe uses a specified pattern. Hence, you must read that pattern and follow the steps to win smartly.
Mark Your First X at any Corner. Remember, corner placement is mandatory. 

Now, Google has the first turn. According to the algorithm, google will place its mark in the middle. 

Your second turn should be based on a diagonal strategy. Hence, you have to mark your X at the diagonal corner of your first X.

This strategy helps you to stop Google from winning this game. In addition, this step gives you the board control as well. 

Now, Google will mark its second turn at the middle bottom place.

It is the crucial point. Thus, you have to block the winning area of Google. Therefore, you have to mark your third X at the top middle place. 

If you practice exactly during the game, then congratulations, you successfully stop Google from winning this game. 

These steps will lead you to draw. Thus, Draw is better than loss. 
Remember- Memory Game Pairs:
Remember is an effective game, especially for those who want to develop strong memory, concentration, cognitive, and other logical skills. In Google Memory Game, at First, images on the cards are shown to the player. After a few seconds, the pictures flip back and disappear. Now, the actual memory test begins. By tapping the card, the player can see each image, and the task is to find the identical image. Surprisingly, this also falls under the Google Memory Game Free category.
It has the following five modes.
Classic memory game.

Adventure.

Remember all.

Timeout.
Tips of Remember- Memory Game Pairs:
Everyone is playing to win the game instead of losing. Hence, you have to follow the following tips to ensure your win and high score. 
This game is based on memory and focus. Thus, keep your memory active during the game.

Finish your game before the timer ends. Hence, you have to Keep your eyes on the timer. 

If, at some point, you find yourself unable to find the identical card, then leave that card and move on. Remember, do not spend your precious time on just one difficult card.
Sudoku Google Memory Games:
The Sudoku is the online version of the logic-based numbers puzzle game by Google. During the game, the player is supposed to keep their mind active and present. Surprisingly, like other Google Memory Games, this game is also free. Furthermore, Sudoku has different game stages, like easy, medium, hard, and expert. You can choose according to your expertise.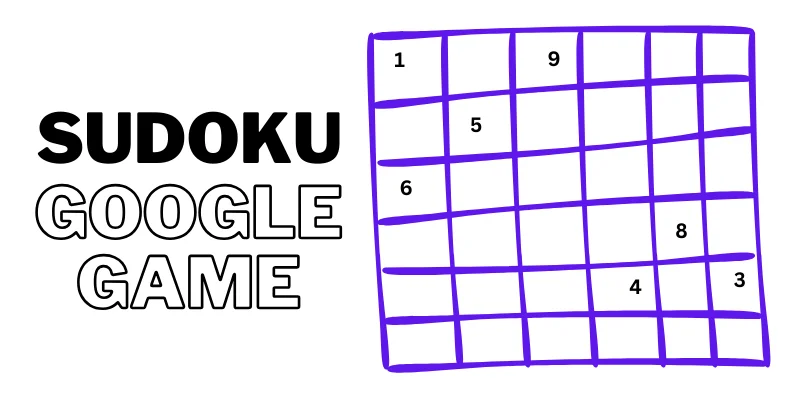 While playing, you can save your game's progress by signing in to your Google account. In contrast, if you play without logging into your Google account, your progress will disappear once you leave the game. Also, you acces this game through the Google Play Store as well. 
Tips for Sudoku Google Game:
The following are the steps to play Google Game.
First, go to the sudoku game page by typing "Sudoku" in Google.

After moving to the online game, select the game level you prefer.

Use a mouse or keyboard and enter numbers from 1 to 9.

Repeat step 3 until you fill all squares with numbers. But remember that each column and raw has numbers 1 to 9 without repetition.
Benefits of Google Memory Games:
No Formalities: 
The most crucial benefit of Google Memory Games is that these games are accessible without formalities. Hence, it saves both time and storage space. For playing, you dont need to download, install, or process towards any formality. All you have to do is type in the Google search bar "Google Memory Game," and you will get the link.
No Fees: 
The noticeable part is you don't need to pay a single penny to play Google Memory Games. These all are absolutely free. However, you have to watch some advertisements before the game starts. 
No Software Requirement: 
All digital games require software and initial formalities before playing. Surprisingly, Google Memory Games are free from software, application, or extension requirements.
FAQs:
What is the objective of Google Memory Games?
The primary objective is to test and improve player's memory by providing a learning and joyful platform.
Does the Sudoku Google Game have levels?
Yes, it has four levels, and how you win each next will be difficult compared to earlier.
Can Progress in Sudoku Google Game remain safe?
You can save the progress by signing in to your Google account.
What is the best way to improve memory through Google Memory Games?
Google memory games are the best way to improve cognitive and recall skills. Hence, to improve your memory, you must practice regularly, start with a manageable level, and actively focus on the game.
Can Tic Tac Toe play on the phone?
Yes, you can play all Google Memory Games on any device.
Final Verdict:
Google Memory Games is a phenomenal edition of Google that provides a healthy and enjoyable platform for its audience. Importantly, you can easily access the games by typing the game name into the Google search engine. Meanwhile, it's a preferable platform for brain workouts and healthy exercises for all age demographics. These games help build strong concentration, focus, better IQ, quantitative reasoning, and critical thinking abilities. Eventually, it will help in the Player's personal life as well.