Unlock Your Creative Potential with Adobe Premiere Pro
tt tItAre you tired of mediocre video content that fails to capture your audience's attention? If so, it's time to unlock your creative potential with Adobe Premiere Pro.
With its advanced features and user-friendly interface, Adobe Premiere Pro empowers you to create professional and unique videos. This powerful video editing software is designed to help you turn your raw footage into visually stunning masterpieces that captivate and engage your viewers.
How to Use Adobe Premiere Pro to Edit Videos
If you're looking for powerful video editing software, Adobe Premiere Pro is perfect. Creating professional-quality videos that capture your vision with advanced features and an intuitive interface is easy.
Here's a step-by-step guide on how to edit videos with Adobe Premiere Pro:
1- Import Your Footage
The first step to editing a video in Adobe Premiere is to import your footage into the software.To achieve this, either use the "File" menu item "Import" or the keyboard shortcut "Ctrl+I." (Windows) or "Cmd+I" (Mac). Then, navigate to the location of your video files and select the clips you want to use.
2- Create A New Project
After importing your footage, you'll need to create a new project. To do this, click the "File" menu and select "New Project." Name your project and choose your preferred settings for resolution, frame rate, and other options.
3- Add Your Clips To The Timeline
Once you've created your project, it's time to add your clips to the timeline. Drag and drop your footage from the "Project" panel onto the timeline. Rearrange your clips by dragging them to a new position on the timeline.
4- Edit Your Footage
You can start editing your footage now that your clips are on the timeline. Use the "Razor" tool to trim your clips, the "Selection" tool to move and rearrange them, and the "Pen" tool to add keyframes for effects and transitions. You can also adjust the speed of your clips by right-clicking on them and selecting "Speed/Duration."
5- Add Effects And Transitions
To add creative touches to your videos, use the "Effects" panel to browse and apply various effects and transitions. From subtle color grading to dynamic animations, the options are endless. Also, searching for third-party plugins to expand your creative possibilities is recommended.
6- Fine-Tune Your Audio
Remember your audio! Use the "Audio" panel to adjust levels, add effects, and mix your audio for a polished final product. You can also use the "Essential Sound" panel to apply preset audio effects for dialogue, music, and sound effects.
7- Export Your Video
Once you're happy with your edits, it's time to export your video. To export, pick that option from the File menu." Choose your preferred resolution and file format settings, then click "Export" to save your video. It is good to use Adobe Media Encoder to batch multiple export videos with different backgrounds.
7 Helpful Tips And Tricks For Using Adobe Premiere Pro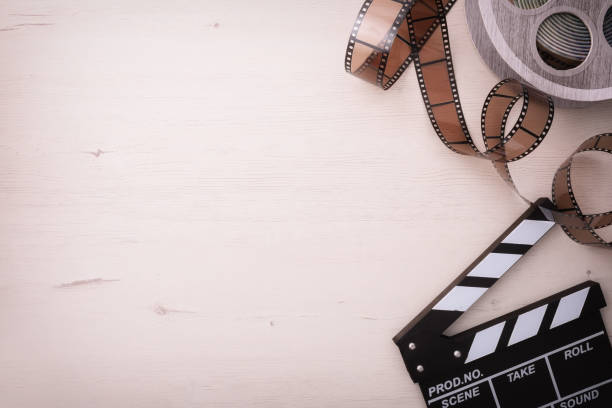 Professional video editors often turn to Adobe Premiere Pro. Whether you're looking to create a short film, a music video, or a vlog, Adobe Premiere Pro has all the features you need to edit your footage into a polished final product. 
1- Keyboard Shortcuts
Learning keyboard shortcuts can significantly speed up your editing process. Adobe Premiere has a plethora of shortcuts, ranging from essential editing functions to more advanced features. You can find the list of shortcuts by going to "Edit" > "Keyboard Shortcuts" or by using the shortcut "Ctrl+Alt+K" (Windows) or "Cmd+Opt+K" (Mac).
2- Use Proxy Files
If you're working with high-resolution footage, you may experience slow playback or lag. To avoid this, use proxy files. Proxy files are lower-resolution versions of your footage that can be edited and swapped out for the high-resolution version when you're ready to export. It is easy to create proxy files by going to "File" > "Project Settings" > "Ingest Settings" and selecting "Create Proxies."
3- Color Grading
Color grading can enhance the overall look and feel of your video. Adobe Premiere has a powerful Lumetri Color panel that allows you to adjust the color and tone of your footage. You can access this panel by going to "Color" at the top of the interface. Experiment with different settings to achieve the desired look.
4- Use Audio Effects
Audio is just as important as video in creating a polished final product. It has various audio effects that can be applied to your footage. Use the "Audio Effects" panel to add effects like reverb, EQ, and compression to your audio clips.
5- Use Markers
Markers can mark significant moments in your footage or indicate specific points in your edit. Add tags by pressing "M" on your keyboard or by going to "Marker" > "Add Marker" in the menu bar. You can also add comments to your markers to make notes for later.
6- Motion Graphics
 It has a built-in motion graphics panel that allows you to create animated titles, lower thirds, and other graphics. Try to access this panel by going to "Essential Graphics" at the top of the interface. Use the tools in this panel to create dynamic and eye-catching graphics for your video.
7- Collaboration
Adobe Premiere makes collaboration easy if you work on a project with multiple editors. Use the "Collaboration" panel to share your project with other editors and track real-time changes. You can also use Adobe Creative Cloud to share your project files and collaborate with other creatives.
Turn Your Video Editing Hobby into a Profession
Adobe Premiere Pro can accommodate you no matter how much or how little experience you have with video editing. From basic editing tasks like trimming and rearranging clips to advanced features like color grading and audio mixing, this software has everything you need to take your videos to the next level.
FAQs
What are the benefits of using Adobe Premiere?
Adobe Premiere Pro is a powerful tool for video editing that offers a range of features and benefits, including advanced color correction, audio editing, motion graphics, and more. It is also an excellent tool for collaboration and can be used with other Adobe applications such as After Effects and Photoshop.
Can I use Adobe Premiere Pro as a beginner?
Yes, beginners with no prior experience in video editing can use Adobe Premiere Pro. However, it has a learning curve, so getting used to the interface and features may take some time.
What kind of videos can I create with Adobe Premiere Pro?
With Adobe Premiere Pro, you can create a wide range of videos, including short films, music videos, documentaries, commercials, and more. Its flexibility and versatility make it an excellent tool for video creators of all levels.
What kind of hardware do I need to use Adobe Premiere Pro?
You will need a computer with at least 8GB of RAM and a multi-core processor to use Adobe Premiere Pro. A dedicated graphics card is also recommended for optimal performance.
Are there any tutorials or resources available for learning Adobe Premiere Pro?
Yes, there are a variety of tutorials and resources available for learning Adobe Premiere Pro, including video tutorials, online courses, and user forums. Adobe also provides extensive documentation and support for its software.
Can I collaborate with others using Adobe Premiere Pro?
Yes, Adobe Premiere Pro allows collaboration through its shared projects feature. It will enable multiple editors to work on the same project simultaneously, making it an excellent tool for teams or collaborators.
How much does Adobe Premiere Pro cost?
Adobe Premiere Pro is available as part of Adobe's Creative Cloud subscription service, which starts at $20.99 per month for an individual plan. There are also other pricing options available for teams and enterprise customers.