Hubspot Login: Is It Easy To Create an Account?
HubSpot is a cloud-based CRM that helps businesses collect and turn leads, handle customer contacts, automate processes, and close deals. It also provides content-generation tools that might help you grow your inbound marketing activities. 
If you're setting up a new HubSpot login, learn how to make your account, invite your team, and change your basic settings. You may further streamline your operations by linking any third-party applications you use to your account.
The free features are limited and only suit some. However, the wise decision is to understand your business requirements and then choose the tool.
Step-by-Step for Hubspot Login
HubSpot's marketing platform allows unlimited users on the customer portal at no additional cost. Managing these user accounts was simple. You may read the rest of the instructions or watch the video to understand everything.
For  HubSpot login, the steps an administrator has to take to set up an account are outlined below.
In the top right, choose "Account Settings."
To adjust your profile's settings, use the "Settings" tab that appears when you click on your avatar.

Find "Users & Teams" in the list of options on the left side of the page.

You should now see a list of your current users and details about their permissions.

Use the orange "Create User" button to create a new user.
When a new user is added, a form will slide in from the right asking for their details. Enter the email address; if the user already exists in HubSpot, first and last names are not required. If not, proceed with creating a new account.
The next step is to provide permissions to the new user. This step has become more complicated to allow for fine-grained management, but it still offers valuable alternatives for keeping your content and contact information safe.
You are Just a Few Steps Away from Your Contact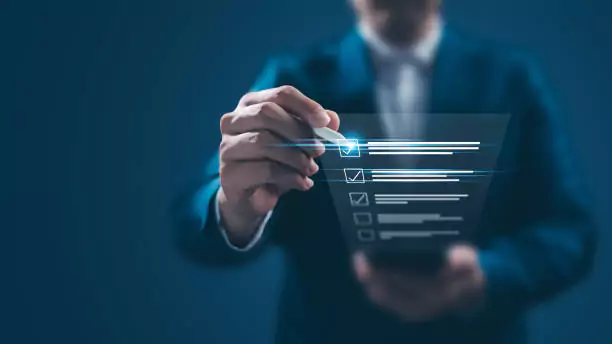 Before we start with HubSpot login, one of the best things about HubSpot for people who have never used it is it's easy use.
Following HubSpot's advice and clicking the "Get set up" button on your account homepage, you'll land on HubSpot's projects site, where your set-up routine awaits you. 
It is one of my favourite parts of setting up an account. The tasks are laid out to make them easy to understand, and the plan is clear.
If a new user gets lost, they can click on each task to see its overview and instructions. 
1- Ask Your Coworkers Or Clients To Join You
You don't have to be the only person using your HubSpot account.
HubSpot makes it easy to control users (hidden in the gear button for options). You can add new people one at a time with just their email addresses, or you can upload them all at once using a CSV file.
Once you've put the email addresses of your coworkers or clients, you can choose their level and reach them on the app.
HubSpot will automatically send a welcome email to anyone you add to the site, telling them to make a password and all set for HubSpot login.
2- Add Your Social Media Profiles To Hubspot
Social media is, of course, a vital part of any direct marketing machine. There are many goods and services for managing social media, but HubSpot's schedule and tracking tool quickly become popular among social media marketers.
Follow these easy steps for HubSpot login:
Each account takes less than a minute to connect to Facebook, Instagram, Linkedin, and Twitter. 

After you choose the platform you want to join HubSpot, you'll need to log into that platform and permit HubSpot to share your name. 

Then you're done.
3- Import Your Existing Contact Information
If you want to switch from another CRM to the HubSpot Sales version, you can easily import contacts, companies, deals, and even email lists of people who don't want to receive emails.
When you choose to import deals or contacts, HubSpot will take you to a launch page that tells you exactly how to prepare a CSV sheet for upload:
Everything is straightforward from there. You can choose to send one document or several. Make it clear whether the files you share are deals, customers, companies, or groups.
Plus, if you sign in to HubSpot with a Gmail address, you can import all your Gmail contacts without uploading a CSV!
4- Integrating the HubSpot Tracking Code
HubSpot needs to track how people use your website so that its data tools and screens can be used to their full potential.
If your website is stored somewhere other than HubSpot, like on WordPress or another host, it's easy to add your code.
Your tracking code is hidden inside the settings gear icon. It can be found in its tab under the settings menu:
Once you find your code, it's easy to implement.
You can copy the embedded tracking code shown and put it into your website's banner.
You can also choose to email the code and installation steps directly to your website creator or to a team member who is tech-savvy enough to install it.
If you're building your whole website on HubSpot, you won't have to add the code by hand. 
5- Connect Google Analytics to HubSpot
It's a good idea to link your Google Analytics account to your new HubSpot platform to report on lead creation, user behaviour, and website visits without trouble.
You can set up a Google Analytics account here if you haven't already.
In HubSpot, you have to copy and paste to connect your account.
If you go to the Pages area of your HubSpot website's settings,
Click the "Integrate with Google Analytics" checkbox and enter your Google Analytics tracking code in the corresponding field under the "Integrations" page.
6- Create A Few Sub-Domains:
Finally, you'll want to configure some subdomains for your HubSpot account.
Host your blogs, landing pages, and online versions of any emails you send via a HubSpot subdomain and have access to advanced reporting, testing, and SEO features with a Marketing Pro or Enterprise HubSpot account.
Choosing a good subdomain name is the first step. WordPress and other content management systems (CMSs) not built by HubSpot will use subdomains like blog.yourdomain.com or lp.yourdomain.com.
You will need access to your domain's DNS host to create the environment.
After gaining access to your DNS host, you may link your domain under the 'Domains & URL' section of your HubSpot settings.
You can read more about Benefits of Weaslezipper
The Bottom Line
Hubspot is great if you want a marketing centre with everything you need. Hubspot has all the tools you need to help with marketing, sales, and customer service if you wish to do less or more yourself.
Before you choose the right CRM program for your business, you should research, just like you would for anything else. 
Our website has a wealth of educational business articles. If you are new and need help figuring out CRM for your business, read more informative articles 
FAQs
Is HubSpot similar to Salesforce?
The most significant difference is that Salesforce is for businesses. More expensive and easier to set up with a lot of expert help. HubSpot is geared toward Mid-market and SMBs. So it costs less and is simpler to set up and use.
What kinds of businesses use HubSpot?
Many well-known companies like Airstream, Zapier, Crunch Fitness, Casio, Trello, and more use HubSpot.