How to Fly Chicken in Fortnite
One of the missions of the 
Fortnite
 Winter Festival New Years event is to fly 200 meters using a chicken. How to do this and where to look for chickens in general – in a small guide.
They give 18,000 XP for completing the quest, so you shouldn't miss it. Moreover, it is not so difficult to fulfill it.
Where to Find Chicken in Fortnite
Chickens can spawn all over the map, but you are more likely to stumble upon them in the following locations:
west of the Daily Bugle;

by the river north of the Rocky Cinema;

next to the gas station (south of the Rocky Cinema);

at a gas station west of Ladnaya Sawmill;

southwest of Salty Diner;

in the very center of the map.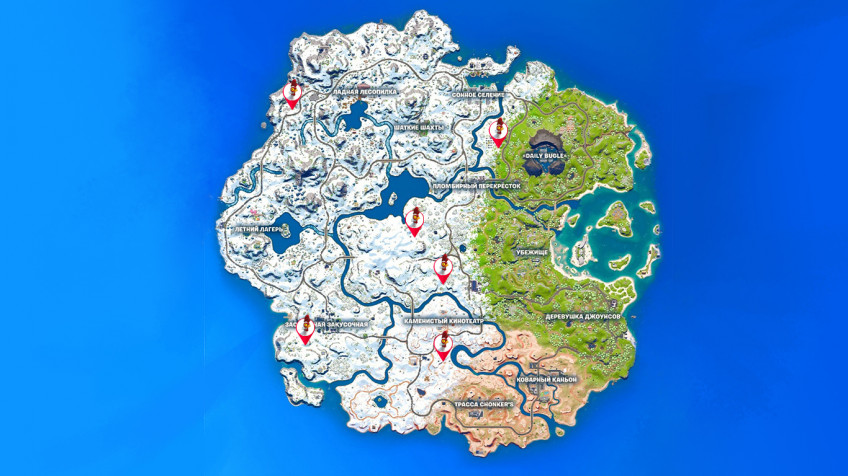 In general, look for chickens, like any animals in the game, should not be in the city, but in a more or less wild area.
How to Fly Chicken in Fortnite
Everything is simple here. When you find a bird, run up to it. You need to do everything quickly, because, upon seeing you, the chicken will rush to run. After getting close to her, press 
F.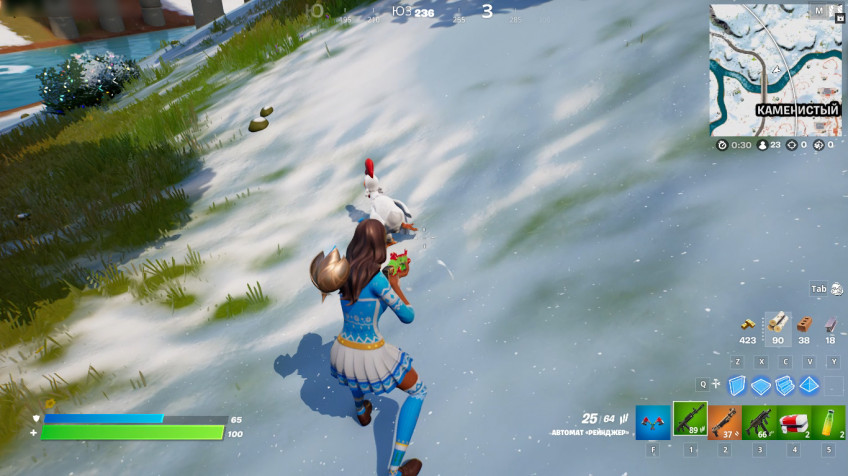 As long as you use the chicken's help, you will be able to jump much higher and glide smoothly, avoiding falls from great heights. Now you just need to jump enough times to gain the necessary distance to complete the task. To get those 200 meters faster, jump from a high ledge, bridge, or build a ramp for yourself.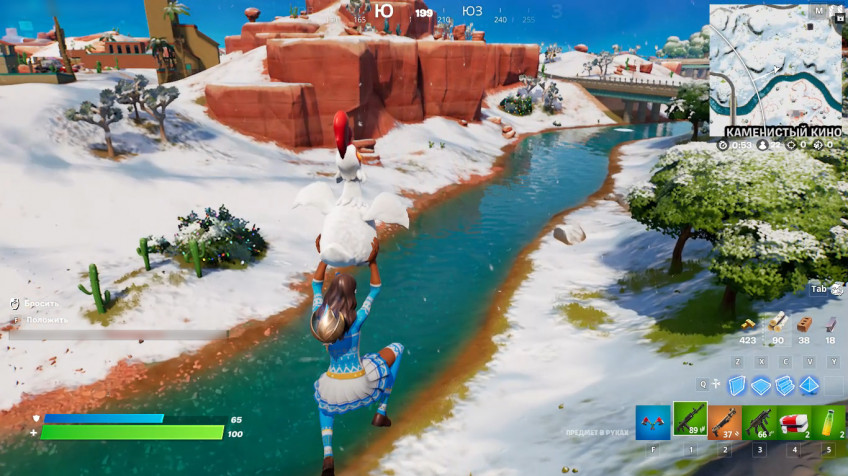 If you drop the chicken, it will start running away from you again.