Navigating the Heat with Cross-Platform Development: A Comprehensive Guide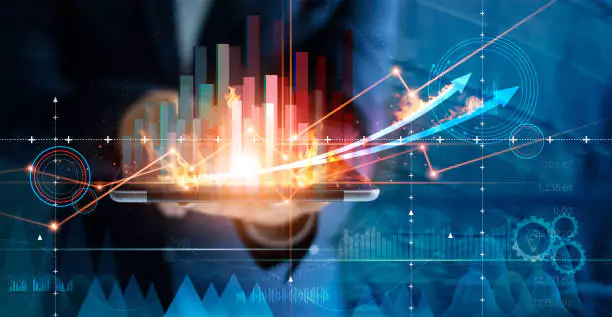 Heat management systems were designed with a particular effort personalised to specific platforms or devices. In today's speedily evolving technical landscape, the efficient management of heat has become a critical concern across various industries. To optimise industrial processes, enhance the energy efficiency of HVAC systems, or ensure the safety and reliability of electronic devices, the capacity to monitor and control heat effectively is paramount. However, as technology diversifies and the range of devices and operating systems grows, the need for cross-platform solutions in heat management has never been more pronounced. We will explore the compelling reasons behind the increasing need from cross-platform solutions in the heat management domain.
REASONS OF WHY CROSS-PLATFORM FOR HEAT IS NEEDED:
Following are the reasons that state the need for cross-platform is needed in the context of heat management.
Compatibility:

Most people use different platforms and devices to monitor and

control heat-related systems

; the

cross-platform is a solution

that solves heat-related problems and ensures that the systems that they use are working together effectively. 

Cost Effective:

Developing a different application for each platform must be costly. To reduce the development of separate applications and maintenance costs, you can

develop cross-platform

by creating a single codebase that works across different platforms.

User Accessibility:

Users may access heat management systems from various devices, like mobile phones, tablets, and computers.

Cross-platform ensures user experience

across all these devices.

Quick Positioning:

The Quick positioning process allows businesses to adapt to change heat management needs faster by

developing Cross-platform.

Scalability:

If heat management systems increase, the need for cross-platform solutions becomes obvious to accommodate a growing user base and various devices.

Remote Monitoring:

In today's era, remote monitoring is. Cross platforms enable users to control and monitor heat systems from any device anywhere.
HOW TO FULFIL THE NEED FOR HEAT CROSS-PLATFORM:
Recognize specific requirements:

To recognize specific heat management systems, Understand the platforms first, e.g., Windows, macOS, Ios, Android, etc., and devices for, e.g., mobile phones, tablets, and desktops, etc., the system will need to support by your solutions.

Choose the Correct Development Method:

Choose the right development approaches and tools. Some popular options include Native, Xamarin, Progressive web applications, etc. Choose the best one that aligns with your project's requirements and developments.

Optimise Performance:

Cross-platform may have performance

differences compared to instinctive apps, so ensure your application runs smoothly on all target platforms. So, pay exceptional attention to performance optimization.

Maintenance:

Keep your

Cross-platform application system

updated with the latest platforms and securities. Continuously do the same to meet the evolving requirements.

Compliance and Regulations:

Keep aware of industry regulations and compliance standards, for instance, safety standards in industrial settings, and make sure that your cross-platform solution follows the requirements




CONCLUSION

:

Cross-platforms have the ability for heat management systems to operate effortlessly on different platforms, which is crucial to addressing the complex thermal challenges faced by industries today. It promotes efficiency, consistency, accessibility, and cost-effectiveness while ensuring scalability and compatibility for the future. Also, the cross-platform tools improve thermal control, reduce interruptions, and enhance the overall system performance.