Sony Xperia 1 V may be the world's first smartphone with a micro-matrix selfie camera
As a rule, in current smartphones, selfie cameras are placed in holes or cutouts in the display. At the same time, the Japanese company Sony uses a more conservative solution in its models, installing the front camera on the top frame of the display. It seems that in the future flagship, the manufacturer will not change the tradition, while the selfie camera will become almost invisible.
The MyDrivers web resource has published the first render of the Sony Xperia 1 V smartphone, in which the upper display frame will be significantly narrower than its predecessor. Instead of a small round lens, the frame has four miniature holes.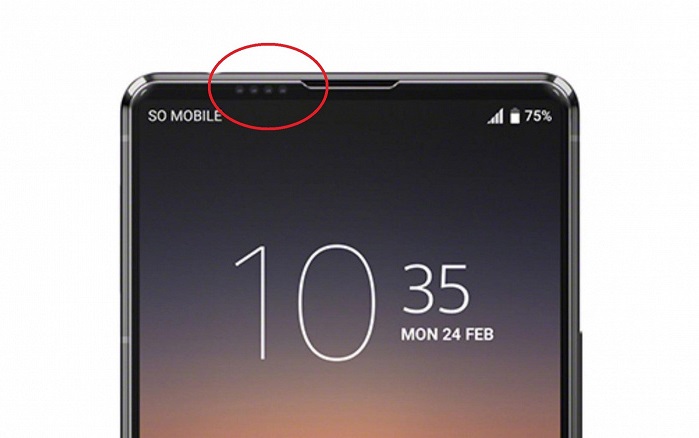 According to the source, the Japanese manufacturer plans to build a selfie camera on a completely new technology called micro-matrix multi-camera synthesis. Today it is a completely unique solution in the field of mobile photography. How exactly this technology works is not specified. Obviously, the final image will be formed based on the synthesis of signals coming through small holes.